We are Canada's Top Creative Agency for
Here's what we do really, really well:
Branding
Packaging Design
Website Design
Food Photography
Video Production
Animation / Motion Design


"Suave and the NOVO MxC team were a pleasure to work with. We had a packaging design project to be launched in collaboration with a major Canadian retailer with a tight turnaround. NOVO worked through multiple design rounds quickly and professionally with great attention to detail!"
Charlene Li, Co-founder, CEO of Eatable
Learn More About Our Services Below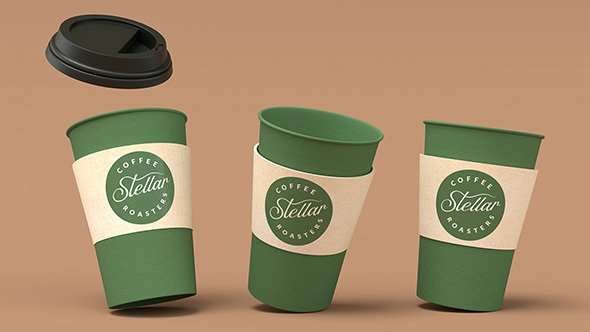 The foundation of every food and drink brand is formed by the name, logo, colour palette and brand voice. By gaining a comprehensive understanding of your vision and the competitive landscape, we construct a visual language that differentiates your brand from others.
Whether you're starting a new business or looking to rebrand an existing one, our team is here to help you create a powerful brand identity that reflects your unique vision and resonates with your target audience. Get in touch with us today to learn more about our branding services and how we can help your business stand out in a crowded marketplace.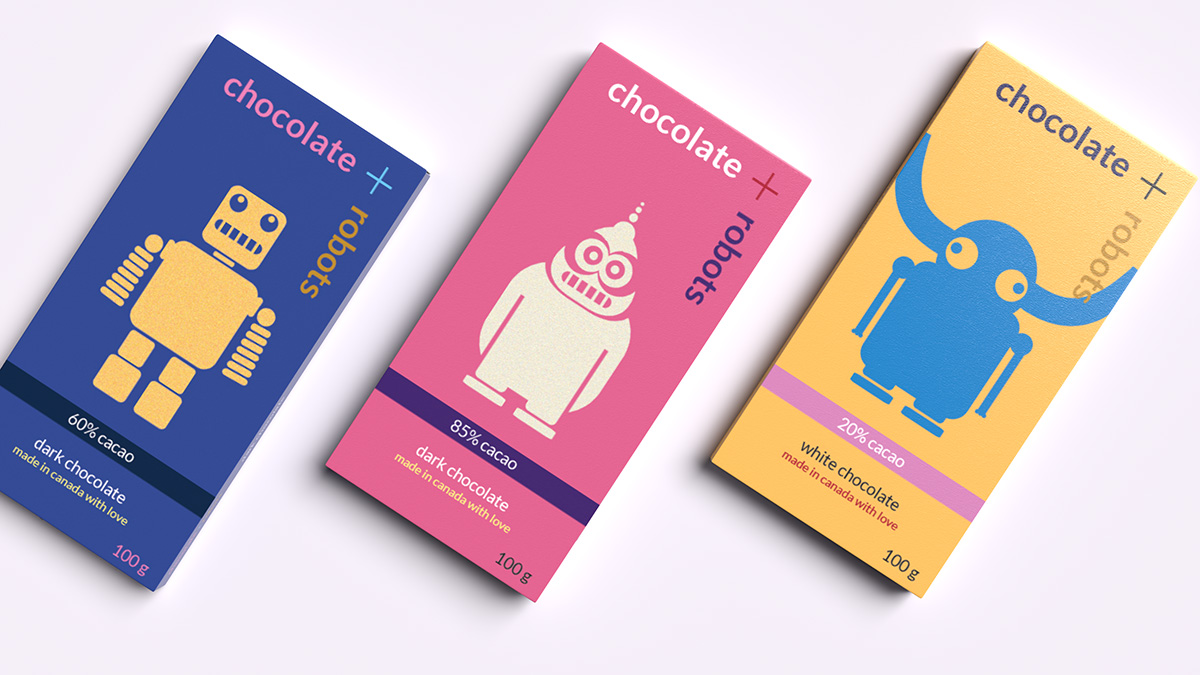 Consumer packaging design is an essential aspect of product marketing. Our expert packaging design will help you effectively convey your brand messaging and enhance product visibility. Our team of experienced designers work with clients to develop unique packaging designs that engage their target audience, provide a memorable user experience, and increase product sales. Our packaging design service includes concept development, prototyping and production management, ensuring that our clients' products are packaged in the most effective and appealing way. Connect with us today and let's work together to develop packaging that stands out from the crowd.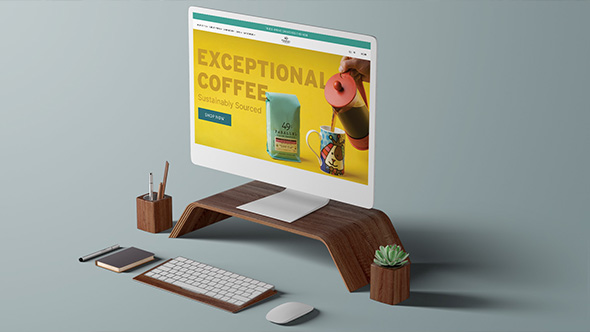 Our web design service is tailored to meet the needs of food and drink companies by providing modern, creative and user-friendly websites. We work closely with our clients to understand their business goals and target audience, allowing us to design a website that effectively communicates their message and brand. Our team of skilled designers and developers use the latest technology to create custom website solutions that are responsive and mobile-friendly. We prioritize user experience and ensure that our clients' websites are optimized for search engines. Our web design service is a comprehensive solution that includes everything from concept development to launch and ongoing maintenance. Reach out to us today and let's talk about your dream website.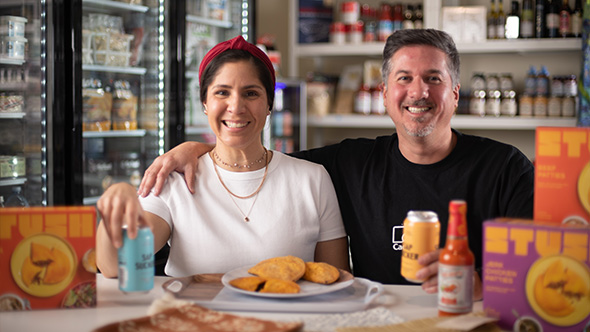 Photography is crucial for food and beverage brands as it visually stimulates consumers' appetites and entices their buying decisions. Quality images of dishes or beverages, captured with meticulous detail, color accuracy, and artful presentation, can create a vivid sensory experience. This visual communication can be more effective than descriptive text, instantly conveying flavor, freshness, and quality. It helps brands stand out in an increasingly competitive market, build strong emotional connections with consumers, and enhance brand identity. Hence, photography is an indispensable tool for these brands in storytelling, marketing, and customer engagement.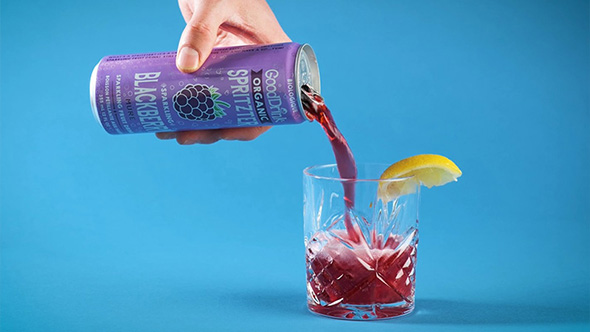 Video content has become paramount for food and beverage brands, revolutionizing their marketing strategies in the digital age. With the rise of social media and online platforms, consumers are increasingly drawn to engaging visual content. Videos provide an immersive experience, allowing brands to showcase their products in a captivating and mouth-watering way. They have the power to evoke emotions, create a sense of anticipation, and communicate a brand's story effectively. Whether it's recipe tutorials, behind-the-scenes glimpses, or visually stunning food presentations, videos enable brands to connect with their audience on a deeper level, establish trust, and ultimately drive sales. In today's competitive market, harnessing the power of video content has become a vital ingredient for success in the food and beverage industry.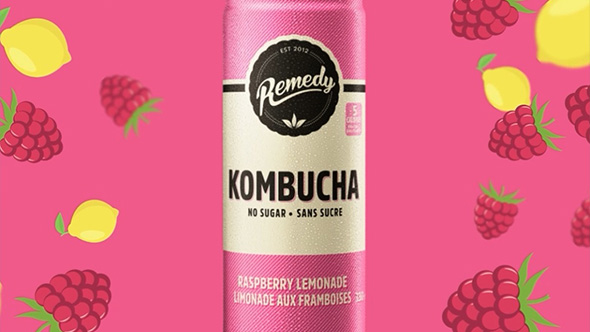 Animation offers a captivating medium for food and beverage brands to craft dynamic, engaging narratives. It allows brands to transcend the limitations of traditional photography, stimulating audiences' appetites through lively visuals and creative storytelling. Importantly, animations offer the versatility to depict products in ideal, sometimes fantastical settings, elevating their appeal. The visual richness and imaginative potential of animation aids in brand recall, fostering emotional connections with consumers. It's an indispensable tool for shaping brand identity, creating memorable campaigns, and differentiating products in a saturated market.
Here are some of our latest projects in branding, website design, packaging design, photography, video and animation. This is the quality of work you can expect from Canada's top creative agency for food and beverage brands!
Our team consists of creative professionals and technical experts that bring client projects alive. In a world electric with change, NOVO MxC brings the power of creativity and clear, concise communication to business building.
Suave Kajko | Founder / Creative Director
Olivia Goheen | Project Coordinator
Ronet Klaire Cagadas | Graphic Designer
Vivian Elvin | Graphic Designer
Eddy Raul | Motion Graphics Animator
Alaa Taher | Photographer & Videographer
Pradeep Kumar | Web Developer
Stacey Bianchi | Graphic Designer
Alex Ryan | Professional Wordsmith
Ryan Dawn | Professional Wordsmith
Raheel Shabbir | Motion Graphic Designer
Chopstick | AI Concept Designer
We are Canada's Top Creative Agency for
Book Your Free Design Consultation Today
Call us at 416-892-2471 or fill out the form on the right and let's talk about your project!